When it comes to one of the most important parts of what it means to have a good relationship with people, consistency has always been one of the main keys that you need to have. What does being consistent in a relationship mean? Why is consistency so important if you want a good relationship with other people?
Consistency in a relationship means that you have been loyal to your values, beliefs and keep trying to improve the relationship. It means being trustworthy and dependable. Being consistent is important because it gives both parties a sense of reassurance without asking for it.
We often think about consistency in relationships as something that is usually only important in romantic relationships, but it should be an aspiration to any relationship.
What does consistency mean in a relationship?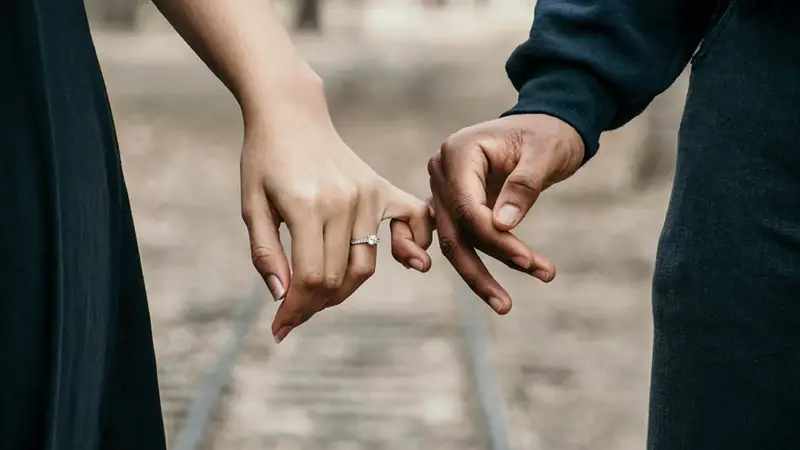 When we talk about different types of relationships regardless of whether they may be romantic, professional, platonic, or even familial, consistency is key. It will help the relationship stays in good shape and ideally also improving.
From the dictionary definition, consistency means "conformity in the application of something, typically that which is necessary for the sake of logic, accuracy, or fairness." In simple terms, consistency means conforming to a way of doing things because that is what fairness demands you to do. Being consistent means that you always have to conform to certain behaviors or habits because that is what you are supposed to do, as far as logic and fairness are concerned.
Consistency in a relationship means that you behave and treat people in the same way and make sure that the relationship stays healthy. Your attitudes towards people and things are predictable, as you have set your tone and standards. You are in harmony and congruent with your core principles in life.
In a romantic relationship, you may show your affection by giving gifts, providing reassurance of your love, or listening to them. In a familial relationship, you may show that you are there for them when they need support. The same goes for relationships with your friends, you show your presence in a consistent way even though you are not always talking or physically present with them. At work or in business relationships, you may have shown your co-workers and boss that you are able to deliver your tasks on time. You have proven yourself to be very reliable.
Being consistent equates to two things: being trustworthy and being dependable. This is a quality that can be learned and developed. You show up in the simplest gestures or even in words and your actions always match your words.
Why is consistency important in a relationship?
Being consistent in a relationship is often considered one of the most important keys in a healthy and thriving relationship. Consistency is the foundation for any relationship, that is shown over a long period of time. People who practice it are perceived as trustworthy and usually, the relationship has more open communication and vulnerability happen.
You "say what you mean" and you "mean what you say". Consistency can be underestimated, but every time is broken (even in what may seem subtle ways) it tears the relationship down. It takes years to build a strong trusty relationship and seconds to destroy it!
In business and sales, it is crucial as will translate in succeeding by closing deals and recommendation from existing happy customers. In parenthood, it is seen by setting boundaries, creating rules and routines for the children. The follow-through of those determined standards builds trust and confidence in the adults. In turn, children feel more assured, safe, and more likely to mirror that behavior in the future.
How to be more consistent in a relationship?
When you want to be consistent in a relationship, the first thing you need to do is to start habits that you know you can maintain and will help improve your relationship with other people. For example, you may have started a relationship on a good foot and then eventually switched to old and unhealthy habits throughout the relationship. If it is done in the context of improving yourself and you have a slip, then is a matter of getting back on track. On the other hand, if it was done temporarily to achieve something that would not be a consistent demeanor.
Being responsible for your actions will also show a sense of consistency on your part. You will never be perfect and you will always commit mistakes along the way. People will see you as someone who is consistent if you are willing enough to be accountable for your actions. That's because they know that you are responsible, admit your mistakes, and try to improve your flaws.
Lastly, loyalty plays a huge role in being consistent. It could be being loyal or committed to your partner or being someone who will always have a friend's back. Regardless of the kind of loyalty discussed, the fact is that being loyal means that you are dedicated to keeping the relationship with a certain person. The more loyal you are to your relationship, the more consistent you will be.